Once solely the domain of students at four-year colleges, Ozarks Technical Community College graphic design students recently brought home awards from the American Advertising Federation's Heartland Addy Awards. In 2021, Elijah Prewitt earned a silver Addy for his brand style guide. This year, Danielle Hartzler brought home a silver Addy for logo design.
"Everyone in the design and advertising industry knows the significance of an Addy Award," said OTC Graphic Design Instructor Hope Brooks-Lovan. "When they look for jobs, their Addy Awards will give them a leg up."
Danielle's winning project involved designing a brand for an outdoor company that sold products for adventure pursuits like climbing, hiking and kayaking. Besides the logos and imagery, Danielle defined all of the brand standards for Field and Forest, including the company's "personality."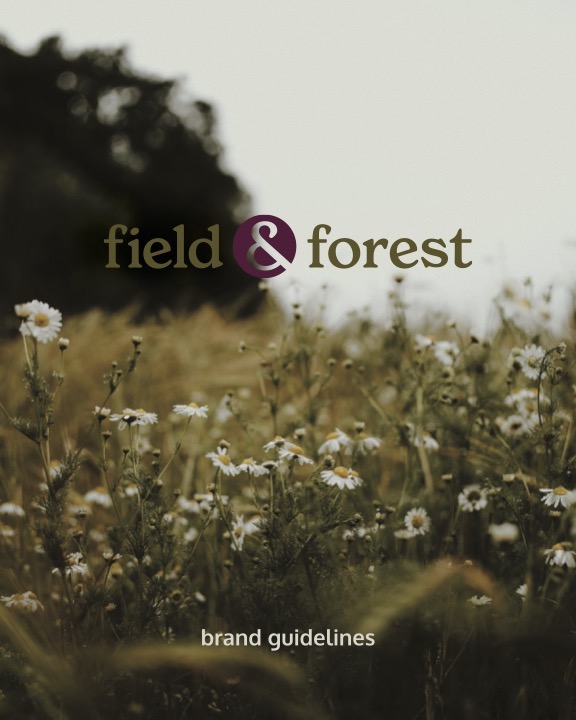 "I was trying to find something the market wasn't saturated with, so I targeted a female audience," Danielle said. "It was the best learning experience I've had. It felt very real."
Danielle knows about learning experiences. She's had several of them. While many students would earn an associate degree before transferring to a four-year college to get a bachelor's, Danielle earned a bachelor's degree in fine arts at Evangel before coming to OTC to study graphic design.
"I considered getting my masters, but I wasn't sure, and it's a lot of money if you aren't sure," Danielle said. "I liked that I could complete the graphic design program in two years, learn the software and then find a place I liked to work."
A native of South Carolina, Danielle graduated from Evangel in 2015. After graduation, she worked several jobs, including a stint as the curator at an art gallery/tattoo studio, but she was not creating art. Danielle focused on painting and printmaking in her studies at Evangel, and she plans to create art in the future, but graphic design affords her a creative way to earn a stable living.
"After getting my bachelor's, almost all of the 'art' jobs were for graphic designers," Danielle said. "I know about design trends. I just needed to transfer my artistic abilities into marketable skills. I just had to find my niche."