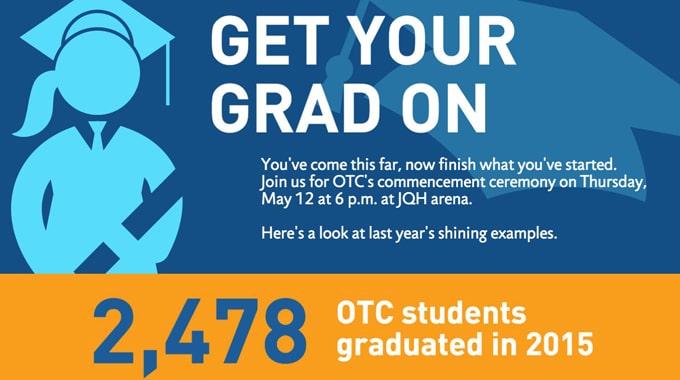 Infographic: OTC graduates by the numbers
Graduates, it's coming. The moment we've all been waiting for. Our 2016 graduation ceremony will be held tomorrow, Thursday, May 12 at 6 p.m. at JQH Arena. If you're celebrating your own graduation this year, or that of a fellow student, friend or family member, share your excitement on social media with the hashtag, #OTCgrad.
Do you have friends or family unable to attend the ceremony? No worries. We will stream the entire event live online. Here's the link.
As we eagerly await tomorrow's festivities, let's take a look at our graduates by the numbers. Who are they? What degrees have they earned? Where are they headed next? Well, check out last year's shining examples: