The Ozarks Technical Community College Foundation announced a six-figure sponsorship for the Robert W. Plaster Center for Advanced Manufacturing from insurance provider American National. American National's investment will fund the American National Business Incubation Center.
"American National is proud of the commitment to higher education in the Ozarks, and this new center continues that legacy in a vital and exciting way," said Chuck La Tournous, vice president of marketing at American National. "Businesses are the lifeblood of our economy, and we're proud to support the next generation of workers and entrepreneurs as they discover and embrace new technologies and new programs to create a brighter, sustainable future for us all."
Scheduled to open in August of 2022, the 120,000 square foot Plaster Manufacturing Center will provide training in:
Drafting & Design
Manufacturing Technology
Mechatronics
Networking
Precision Machining
Cybersecurity
Automation and Robotics
"OTC is thankful for this significant sponsorship of the college's state-of-the-art facility," said Dr. Hal Higdon, OTC chancellor. "It is gratifying that American National recognizes the positive economic impact the Plaster Manufacturing Center will have on our community."
Other significant contributors to the $40 million Plaster Manufacturing Center include:
The Robert W. Plaster Foundation
Emerson
Chip and Sylvia Sheppard
Larry and Donna Snyder
The Durham Company
Commerce Bank
Custom Metalcraft
About American National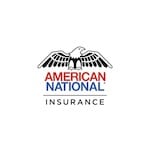 American National Group, Inc. is the parent company of the American National companies, which include American National Insurance Company and its insurance affiliates. American National Insurance Company, founded in 1905 is headquartered in Galveston, Texas. American National offers a broad line of products and services, which include life insurance, annuities, health insurance, credit insurance, pension products and property and casualty insurance for personal lines, agribusiness and certain commercial exposures. The American National companies operate in all 50 states. For corporate and investor relations information, please visit the website of American National at www.AmericanNational.com.