SPRINGFIELD, MO — Ozarks Technical Community College's Ramona George received the Missouri Community College Association's Senior Service Award at the association's 53rd annual convention held this week in Branson, Mo.
Since 1998, George has served as the college's director of adult education and literacy. Throughout her tenure, Ramona has provided thousands of students with the tools and resources needed to prepare for the High School Equivalency exam, learn English as a second language or improve their reading, math and writing skills.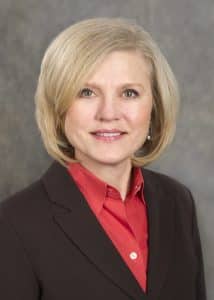 Ramona has always been a champion for adult education and literacy and its mission. As AEL director, Ramona oversees learning centers in eight counties across southwest Missouri. Her staff comment that she always leads by example through a focused, positive and helpful attitude.
Ramona's leadership also extends beyond OTC. Throughout her career, Ramona has been actively involved in both local and statewide organizations.
MCCA's Senior Service Award is presented annually to an employee from each of Missouri's community colleges for his or her longstanding service. The president or chancellor from each campus and center recommends an employee for the award who has worked for the community college for 20 years or more.
###