SPRINGFIELD, MO — Ozarks Technical Community College's Matthew Simpson accepted the Missouri Community College Association Technology Innovation Award at the association's 53rd annual convention held this week in Branson, Mo.
Simpson, OTC's college director of research, strategic planning and grant development, helped to create the college's current Guided Self-Placement instrument. Rather than traditional placement exams, such as the ACT, Guided Self-Placement asks students a series of questions and considers academic background to place students in English and mathematics courses. Since implementing Guided Self-Placement, OTC has seen robust increases in the number of students completing college-level mathematics and English in their initial term. Simpson served on a college Guided Self-Placement task force with OTC colleagues Dr. Andrew Aberle, Jennifer Dunkel, Dr. Vivian Elder and Rima Freeman.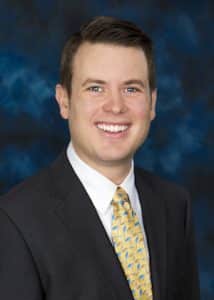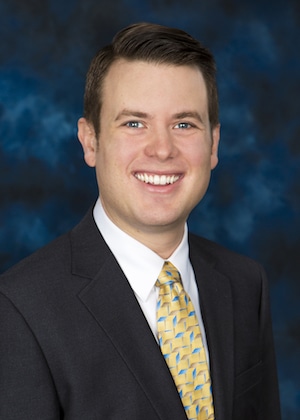 Simpson has worked at OTC for six years. The Springfield native holds bachelor's and master's degrees in Political Science from Missouri State and Vanderbilt University, respectively. He serves as the legislative chair for the MCCA Research Council and is active in professional organizations and local civic boards including the Springfield Greene-County Library Board and the Foundation for Springfield Public Schools Board. Simpson recently served on the Governor's Innovation Task Force where he, along with private, nonprofit and public sector leaders, worked to develop recommendations to promote innovation and new technology start-ups across the state.
MCCA's Technology Innovation Award is presented annually to recognize and encourage creative and effective use of technology at Missouri's community colleges.
###