With a constant bright smile and happy demeanor, Ozarks Technical Community College student Andrew Kirkpatrick exudes optimism. He understands the value of his OTC education and what it will mean for him in the future.
"Like the saying goes at OTC, 'Start here, go anywhere.' It's so true and I found that out very quickly. It will pay off," Andrew said. "It's been incredible. I'm so glad I picked OTC."
The first-year student, who moved to Billings with his parents from California, came to OTC and enrolled in the welding technology program to become a welder like his uncle.
"I love all the science behind welding. It's what got to me. People can take a pile of metal and make something out of it," he said.
And even though Andrew is just finishing his first year at OTC, he already knows that he wants to return.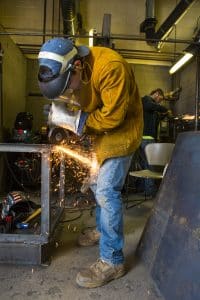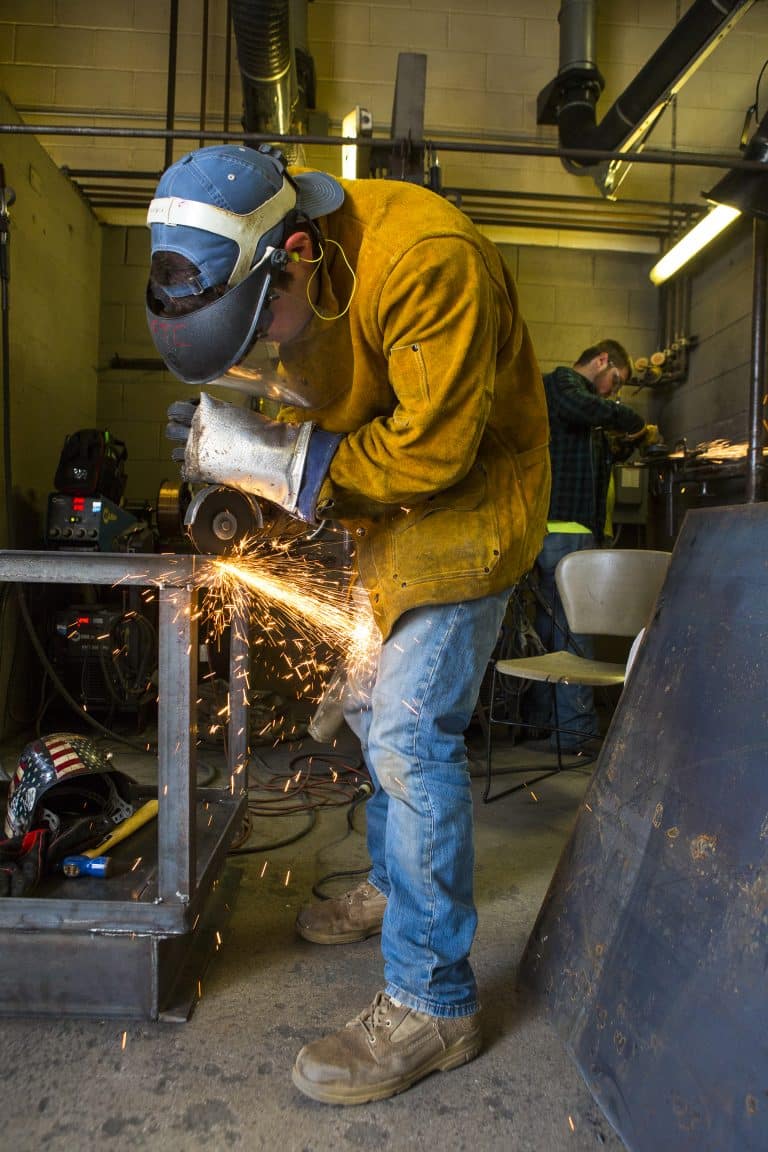 "I want to come back to OTC and teach welding," he said, adding that he had "never struck a welding arc before I came here. Now, I'm tops in my class."
Andrew is a member of the Phi Theta Kappa Honor Society, and he made the Chancellor's List last semester. He's also a member of the American Welding Society, which is sending Andrew to a leadership conference in May.
He's more than just at the top of his class at OTC. He's also tops in the SkillsUSA district competition, which was held earlier this year. Andrew and his team placed first overall.
"Our fabrication team didn't finish our entry but we still got first place because of the quality of our welds and our work," he said.
Even though it was his first SkillsUSA competition, Andrew also managed to grab first place in the writing portion of the competition.
Earlier this month, Andrew and his team went on to win more hardware at the SkillsUSA state competition. They placed third overall in welding fabrication.
"It was incredible to put the skills I learned at OTC to use," Andrew said, unable to wipe the smile off his face.