Three Ozarks Technical Community College instructors were recognized for excellence in the classroom by the Missouri Community College Association.
Michael Holik, David Fotopulos and Ginger Zaagsma each received the Governor's Award for Excellence in Teaching. The awards, presented by MCCA at a recent ceremony in Jefferson City, are given to the top community college instructors in the state each year. The Excellence in Teaching Award includes a proclamation from Missouri Gov. Jay Nixon.
About the recipients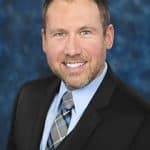 Michael Holik has served as an instructor in OTC's Culinary Arts and Hospitality Management department since January 2005. Prior to his time at OTC, he worked in the hospitality industry for 13 years. Holik recently completed his doctorate in higher education administration from Lindenwood University. He has also earned the following degrees: a master's degree in career and technology instruction from the University of Central Missouri; a bachelor's degree in hospitality restaurant administration from Missouri State University; and an associate degree in hospitality management from OTC.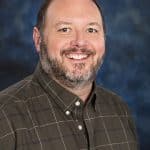 David Fotopulos is a communications instructor at the OTC Richwood Valley Campus. Fotopulos started working at OTC in 2003 as an adjunct instructor and became a full-time instructor in 2005. He has been at the Richwood Valley campus since it opened in 2007. Fotopulos is a graduate of Drury University, where he earned an associate degree in English, as well as bachelor's and master's degrees in communication. Prior to his higher education career, Fotopulos was a retail manager and advertising account executive.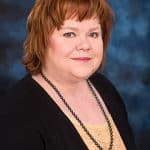 Ginger Zaagsma is an anatomy and physiology instructor at the OTC Table Rock Campus. She has worked for the college for 13 years and has taught at the Table Rock campus for the past three years. Zaagsma earned her bachelor's degree in biology from Southwest Baptist University and her master's degree in biology from Missouri State University. Prior to her time at OTC, Zaagsma served the Missouri Department of Conservation as an education curriculum coordinator.
The Governor's Awards are presented in conjunction with MCCA to faculty statewide for their effective teaching and advising, service to the school community, commitment to high standards of excellence and success in nurturing student achievement. Recipients are chosen by their respective institutions.