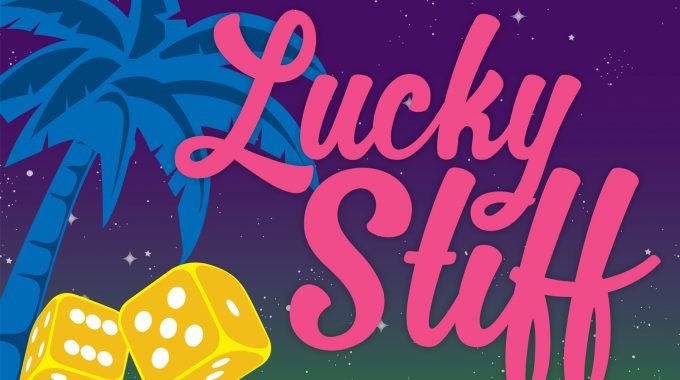 OTC Fine Arts presents "Lucky Stiff"
The OTC Fine Arts department will present the musical comedy "Lucky Stiff" at the Springfield Art Museum April 29-30 at 7:30 p.m. and May 1 at 3 p.m. Performances are free and open to the general public. Seating is limited; patrons are encouraged to reserve tickets online in advance.
Tony Award-winning team Lynn Ahrens and Stephen Flaherty's "Lucky Stiff" follows poor English shoe salesman Harry Witherspoon as he is forced to take the corpse of his recently murdered uncle on a vacation to Monte Carlo in order to collect a multimillion dollar inheritance. OTC's production features 10 actors, many of whom double as several different characters throughout the show.
"Through minimalist staging, we have tried to elicit both Harry's dreary life in a London suburb as well as the tropical, lavish Monte Carlo in the French Riviera," said Philip Forrester, the production's musical director and co-producer. "The energy and pace of the show is almost frenetic throughout with only brief interludes that allow the audience to catch their breath."
Jon Herbert, director and co-producer, adds, "I think one of the greatest things about 'Lucky Stiff' is that while the comic situation is so hilarious, there is also such endearing warmth and sentimentality. So you find yourself really moved by characters even though the circumstances are so ridiculous. This is one of the funniest musicals I have ever seen, and the music is just wonderful!"