The Missouri Community College Association (MCCA) honored OTC employees at its 55th annual convention, held Nov. 11-13. The convention was virtual this year due to COVID-19.
At the convention, the following individuals were recognized for their outstanding service to OTC: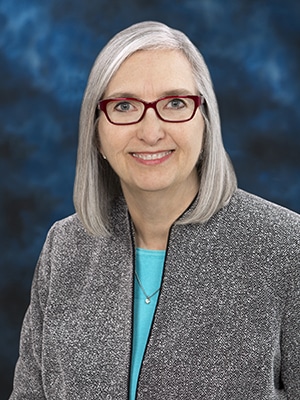 Administrative Professional Leadership and Senior Service Award: Marla Moody, Vice Chancellor for Finance
*Ms. Moody was honored with two awards at the MCCA Convention: the Administrative Professional Award and the Senior Services Award.
The Administrative Professional Leadership Award is presented annually to a member of the Association's Administrative Professional Department who has demonstrated exemplary leadership practices within their college and throughout the community. Recipients exceed expectations for campus involvement and for advancing the mission of community colleges throughout the state. They also have exemplary records of service in professional and civic organizations.
The Senior Service Award is presented annually to a long-serving employee from each of Missouri's community colleges. Recipients are recommended for the award by their college president or chancellor. To receive this award, the employee must have worked at a community college for 20 years or more.
Marla Moody joined Ozarks Technical Community College in 1997 as controller. She quickly established a high standard for financial accuracy and success in the business office. In 2002, she moved into the position of dean of finance, and, in 2004, Marla was appointed vice chancellor for finance. This promotion made her the first woman to serve on the Chancellor's Cabinet in a senior executive management role.
In her current position as vice chancellor, Marla manages all financial aspects for the college. These responsibilities include oversight of the preparation and continued support of a multi-million-dollar budget, all financial records and receipts, college and OTC Foundation investments, financial administration and compliance management of grants, and more. Her responsibility includes the entire college system: three campuses, three education centers and OTC Online.
Under her financial direction, OTC added its second and third campuses, in Ozark and Hollister, and three education centers, located in Lebanon, Waynesville and Republic. These centers all aimed at making the college more geographically accessible. As CFO at OTC, she has overseen a vast expansion of its real estate and programs and is responsible for more than $180 million in annual revenue.
Marla has also provided leadership in the development of OTC's online registration and payment system. She has directed the college's e-commerce initiatives including payroll direct deposit, an online student tuition payment plan, and the OTC student SmartCard ID and disbursement system. She currently serves on the college's Project Management Team, overseeing the long-range planning and management of the college's ERP system.
Prior to joining OTC, Marla worked at Missouri State University in the Financial Services Department. With a Bachelor of Science in Education (accounting emphasis) from Missouri State University and a Master of Business Administration from Drury University, she contributes over 34 years of public higher education experience to student and college achievement.
Governor's Award for Excellence in Teaching
The Governor's Award for Excellence in Teaching is presented to the top community college instructors in the state each year. The award honors faculty for their effective teaching and advising, their service to the school community, and their commitment to nurturing student achievement.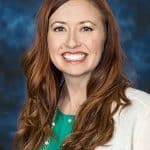 Jennifer Bump
History Instructor
Ozarks Technical Community College Richwood Valley Campus 
In the fall of 2018, OTC history instructor Jennifer Bump had a vision to start a new community service organization at the OTC Richwood Valley Campus. Just a few weeks later, with 60 students pledging their involvement, The Helpers was born.
The Helpers is a student organization that gives OTC students the opportunity to volunteer on campus and in the community while building their professional and organizational skills. Jennifer worked hard to make The Helpers a collaborative venture between her campus and the community at large – all while putting students in the lead.
These efforts are enhanced by her teaching style, which is built on having authentic relationships with each of her students. Jennifer is a model of what can be accomplished when caring for students and the community, which is the foundation of educational work.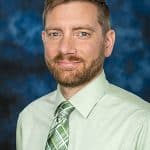 Andrew Crocker
Political Science Instructor
Ozarks Technical Community College Springfield Campus 
Andrew Crocker's key strength is his ability to communicate to students, staff, and faculty. He not only engages students in the classroom, but also leads and organizes events within OTC's campus community. He is the co-sponsor for Politically Active, a non-partisan student organization dedicated to increasing political literacy on and off-campus. This student organization has grown to over 150 students in membership and continues to exceed expectations under his leadership. In his role as a political science instructor, Andrew works with various departments at OTC by serving on committees and councils, including his role as the former Faculty Senate president.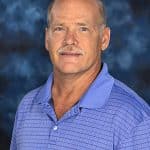 Steve Fischer
Construction Instructor
Ozarks Technical Community College Table Rock Campus
Steve Fischer teaches construction skills at the OTC Table Rock Campus to a mix of non-traditional students looking to reenter the workforce and high school Career Center students. He's uniquely qualified for this role, with over twenty years of teaching experience and managing his own residential construction company.
Steve has also taken on a leadership role at the Table Rock campus by mentoring new faculty members in related technical fields.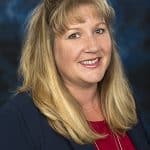 Danelle Maxwell
Manufacturing Department Chair
Ozarks Technical Community College
Growing up on a commercial beef cattle farm, Danelle Maxwell has been involved in the agriculture industry her entire life. She is currently putting her passion to work as the manufacturing department chair and an agriculture instructor at OTC.
She graduated from the University of Missouri with a Bachelor of Science in Agricultural Education in 1998 and began teaching as a high school agriculture instructor that fall. Danelle completed her Master of Science in Agricultural Education in August 2002, and returned to her home area in southwest Missouri to teach at OTC in the fall of 2004.
Danelle has earned numerous professional awards throughout her career.