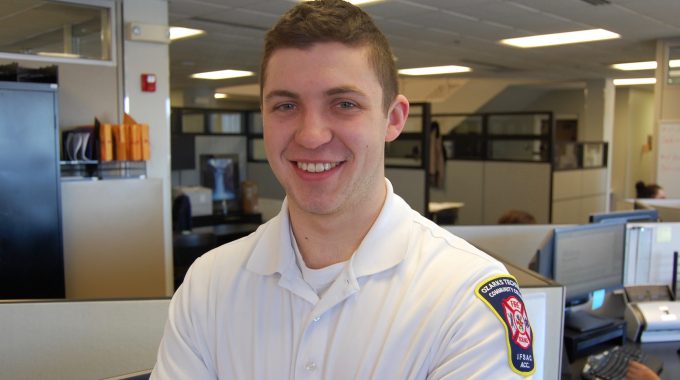 First-year student Jackson Davis came to OTC undecided about what career he wanted to enter. Thanks to his family and the A+ state scholarship program, Jackson is ready to embark on his career in fire science.
Jackson had plenty of choices. He considered engineering, joining the military, becoming a police officer or studying fire science.
"Those military, police and fire folks all put their lives on the line for others. My stepfather is a Greene county deputy. I wanted, at first, to go into police work but then I had a talk with the family and decided on fire science," he said.