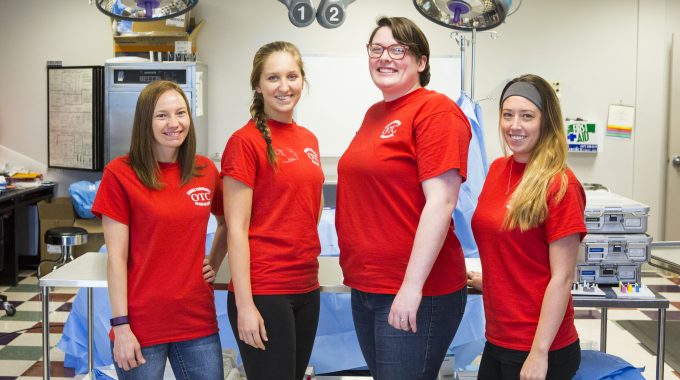 Surgical Technology students win Scrub Bowl competition
A group of OTC surgical technology students won first place in the 2016 Missouri Association of Surgical Technologists Scrub Bowl competition. The event was held this month in St. Louis during the annual Missouri Association of Surgical Technologists conference.
We would like to congratulate OTC Scrub Bowl team members (from left to right): Martha Butts, Ashlynn Harmon, Amanda Workman and Therese Napoli — way to represent OTC!
The group defeated several teams from across the state of Missouri to take first place. OTC students have won this competition four years in a row.
You can learn more about OTC's Surgical Technology program here.