Summary
OTC expanded the breadth of classes available to students by implementing Live Online classes. The synchronous online courses allow students to attend classes in person, virtually from another OTC location or from any internet-connected device.
Students across the Ozarks Technical Community College system can attend a broader variety of classes thanks to the college's implementation of Live Online courses. Live Online allows students to attend a class in person with the instructor in a classroom, via Zoom from another OTC location, or on any device connected to the internet. Live Online is also known as synchronous online, which requires the simultaneous participation of students and teachers.
For example, OTC offers a biology course in Lebanon where the instructor is in a classroom with students at desks in the room. Other students access the course via video teleconferencing inside a classroom from OTC's Waynesville and Republic Education Centers. Additionally, students may access the class from home, a library or anywhere they can access the internet.
"The idea for Live Online classes came about before the pandemic because we canceled too many courses at the education centers due to low enrollment," said Dr. Dustin Child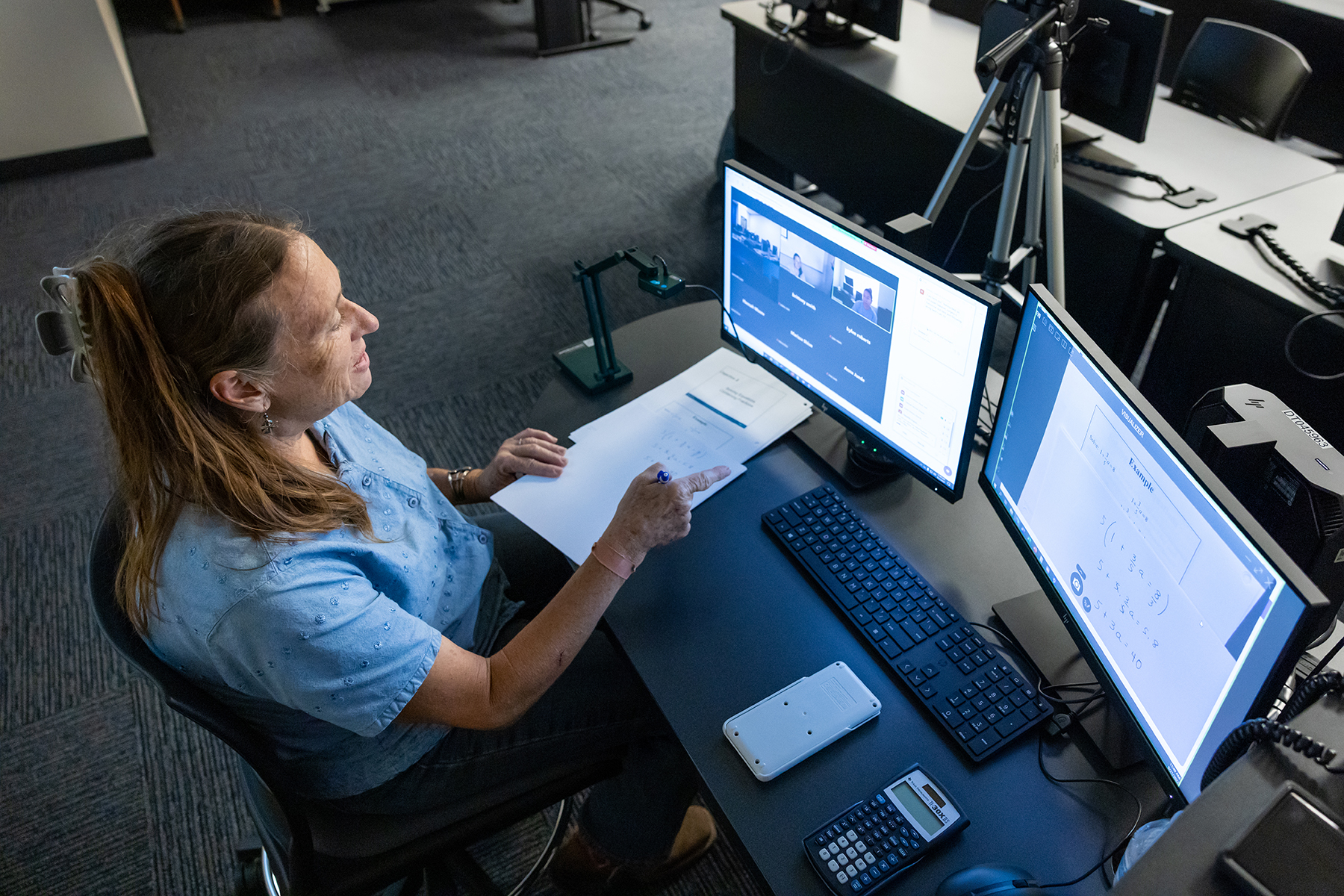 ress, president of OTC education centers. "The pandemic sped up the learning curve for the use of video teleconferencing technology. By the spring of 2021, we began a Live Online pilot program."
OTC requires 8-10 students for a class to "make." Holding a class with fewer students is not financially responsible. However, it inconveniences students when the college cancels classes due to low enrollment because they have fewer course choices and may not be able to complete their graduation requirements.
After implementing the Live Virtual Learning courses, OTC saw an increase in course size at its education centers and a significant reduction in the number of courses canceled.
| | | | |
| --- | --- | --- | --- |
| | Fall 2020 (before Live Online) | Fall 2021 (Live Online implemented) | Fall 2022 (Live Online Implemented) |
| Average students per course | 13.3 | 20.6 | 19.4 |
| Number of sections canceled due to low enrollment | 88 | 5 | 9 |
"I have had classes canceled due to low enrollment, but since we implemented Live Online, I haven't had a single class canceled," said Robert Fisher, OTC biology instructor. "For the students, the big difference is they still see a live instructor. There is more connectivity compared to a conventional online class."
In traditional online instruction, also known as asynchronous online, the students and instructor are not required to "attend" the class simultaneously. While the asynchronous model offers flexibility, it does not allow students to ask questions in real-time and requires high self-discipline.
I'm a huge procrastinator," said Isabella Valladolid, a first-year student from Camdenton who took a Live Online biology class in Lebanon. "I probably wouldn't get my school work done if I didn't have to be in a classroom or on a Zoom call. These classes make me hold myself accountable."
Accountability may be why students in Live Online classes successfully completed their courses at a higher rate than the overall OTC student population.
OTC will continue to expand its Live Online course offerings, including weekend offerings.