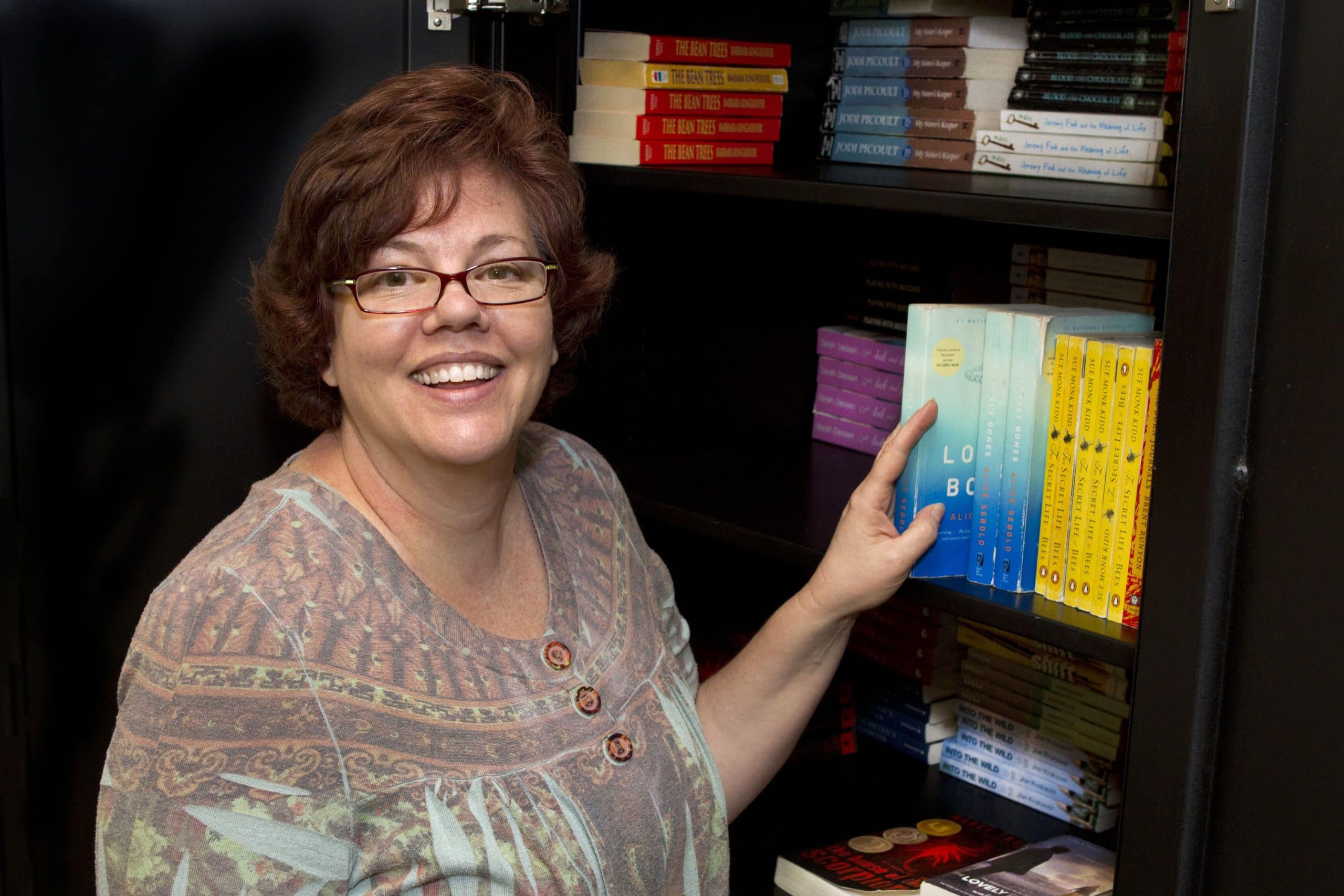 Sandra Pierce knew that offering a reading course to students immersed in a world of technological gadgetry would be a challenge.
But the OTC Middle College instructor took the challenge head on, and as a result, she was awarded a Turner Reading Award last month from the Springfield Public Schools Foundation for her excellence in teaching reading to Middle College students.
"It's all about student choice and student responsibility. They choose the books; they form the reading circles. The responsibility is on them," said Pierce, who has been with the Middle College since its start in 2008.
OTC Middle College is a contemporary, academic pathway for underperforming students who are struggling within the limitations of traditional high school and may be ready for a more mature environment.
The students read five books a semester, and in addition to reading the books, they conduct weekly discussion groups, keep journals about the book, and highlight important things that happen in it.
The program began with a $3,000 grant to buy books for high school students to read. The award that Pierce won is worth $1,000, which Pierce said she would put toward buying more books that the students choose to read.
LaRaine Bauer, OTC Middle College director, said Pierce has been dedicated to increasing the reading time of students who are reluctant to do so.
"Sandy's creative ways to encourage reluctant readers are a specialty for her. Sandy sets the bar high, and she is firm with her expectations. Rarely is there a student that leaves her classroom that doesn't say, 'I learned a lot from Ms. Pierce,'" Bauer said.
Pierce said the success of the class shows that in a world where young adults are preoccupied with smartphones, texting, Twittering and Facebook, time can be found for simply reading.
"I start to see students who are passionate about reading by the time they finish. I've had students tell me the book they read in class is the first one they've read cover to cover. I don't think they realize that they are becoming lifelong readers as a result of the class," she said.
Steve Koehler is coordinator of media relations at Ozarks Technical Community College.

Contributors
College Director of Communications
Phone: 417.447.2655
Email: publicinfo@otc.edu
Steve Koehler
Coordinator of Media Relations
Phone: (417) 447-2666
Email: koehlers@otc.edu