Summary
When it came time for OTC's lineworker students to complete their humanities credit, instructor MaryAnn Morris knew she had to take a different approach for her unique set of students. In her Ethics for Lineworkers class, Morris figured her students would develop a professional code of ethics, but the lessons learned in the classroom crept into their personal lives too.
In a recent State of the Student survey, 55% of undergraduate college students said they struggle to remain interested in their classes. A quarter of students said they would be more interested if instructors could relate the course material to their future careers.
When Ozarks Technical Community College Instructor MaryAnn Morris needed to develop a humanities class for the lineworker students at the Richwood Valley campus, she knew she had to take an approach to keep them engaged.
"These students spend their days outside, working with their hands and climbing poles," Morris said. "I knew I couldn't lecture about Plato and Aristotle and have them write papers. I needed a new approach."
Morris reconfigured a course called Introduction to Ethics, but informally, it's known as Ethics for Lineworkers.
OTC's lineworker students attend class two days a week back-to-back because many students drive from several hours away to attend classes. The two-day format minimizes their time away from family and work. The students spend their days learning how to keep the power grid running. They take the general education courses required for their associate degrees in the evening.
In the fall of 2022, the lineworker students needed to complete a humanities credit, and Morris was uniquely qualified to develop the class. She had academic credentials and previously worked as a college navigator, advising the lineworker students.
"I relied heavily on case studies, and all of these second-year students had completed their internships over the summer, so they had plenty of experience," Morris said. "I catered the case studies to ethical dilemmas they might face."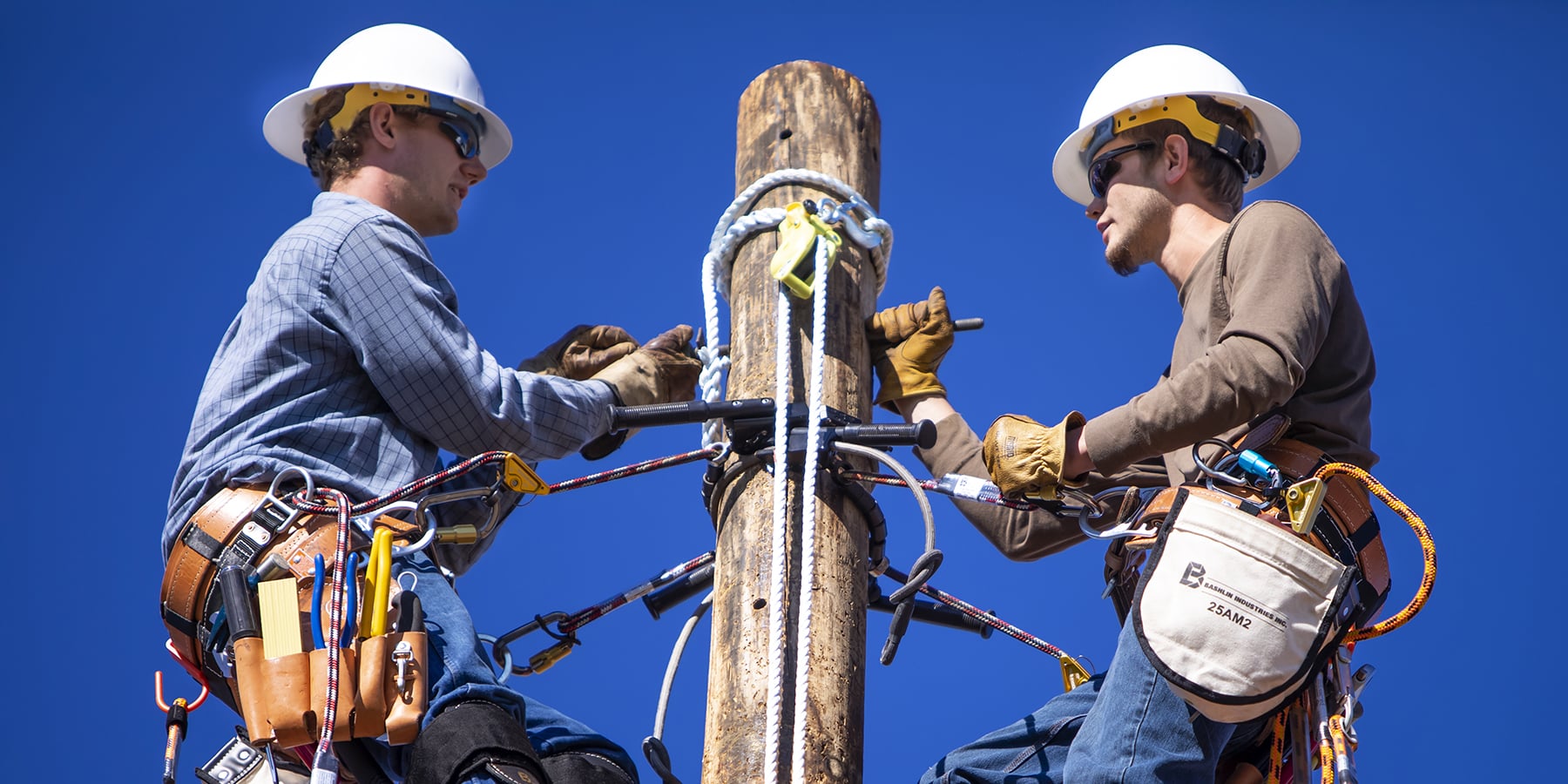 A significant focus of the class was on the characteristics that make a good leader. Morris emphasized critical thinking and being a good listener.
She also had each student write their own code of ethics. While the class focused on professional ethics, several students expressed that the subject matter affected their personal lives too.
A few weeks into the class, one student told Morris, "This class is messing with my head. All weekend long, I kept asking myself — Does this match up with my values?"
During the final presentations, another student said, "I had no idea how much this would help me get along with my family."
Besides keeping her lineworker students engaged, creating a new way to teach ethics was a learning experience for the instructor.
"What good would it do if I lectured for two hours and they hated it," Morris said. "I only teach because I want my students to learn. I had fun developing a way to teach ethics to keep them engaged."