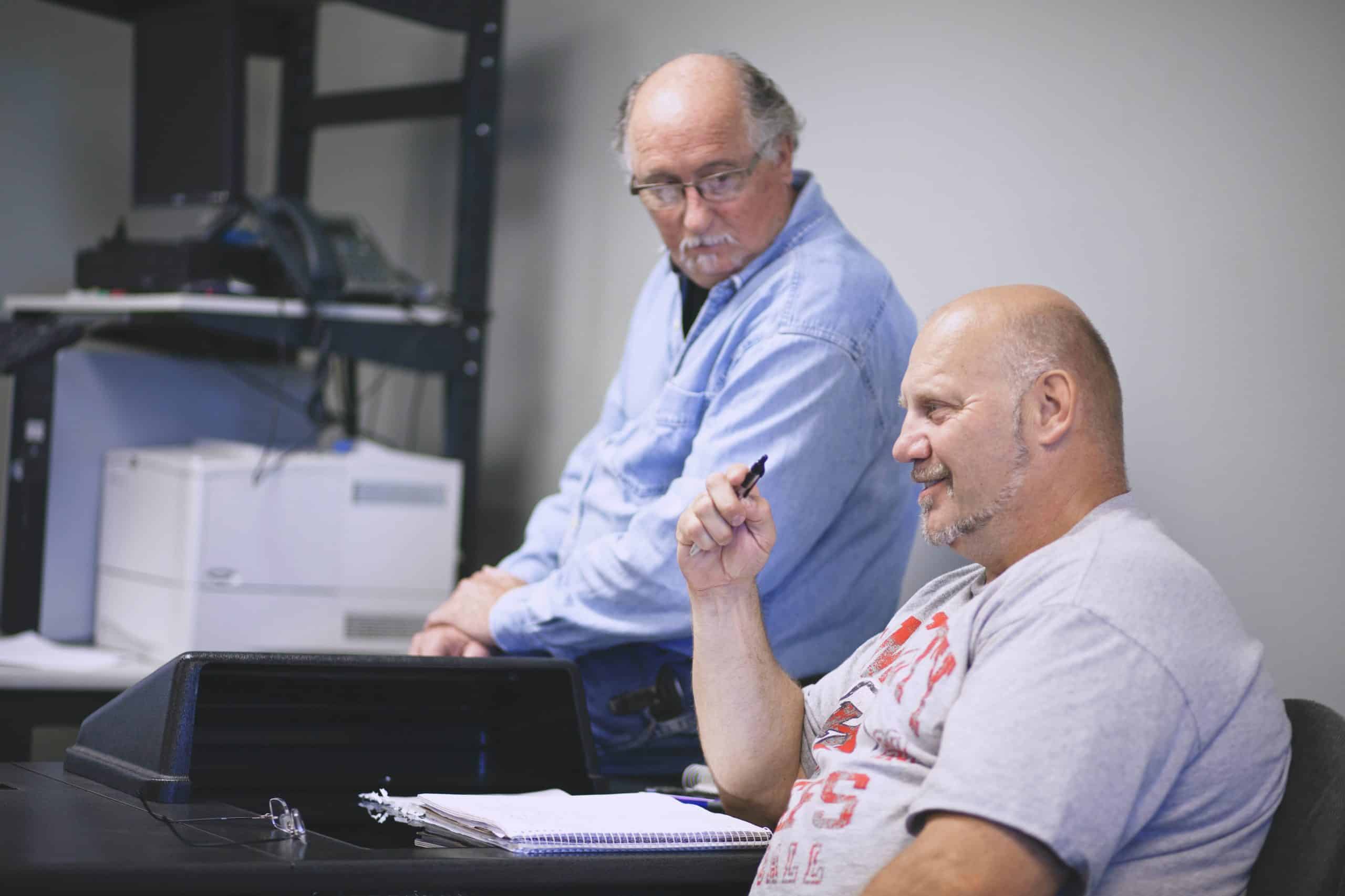 For a military veteran, transitioning from their former life to one that includes time spent on a college campus can be a challenge.
To help ease them into their new surroundings, Ozarks Technical Community College developed an English course designed especially for veterans. A section of English 101 was offered for the first time this spring for veterans in an effort to surround them with other students from the same military background.
Larry Rottmann, a Vietnam veteran who teaches the classes, said the dropout rate among returning veterans is more than 60 percent, and OTC wanted to do something about that for the nearly 500 veterans who attend classes at OTC.
The class Rottmann teaches is similar to one he taught at the University of Massachusetts.
"There are readjustment issues for these guys and we are sympathetic to that situation. We are being more flexible and know that they need some time to get going in a class. There is a casual approach with serious intent. The course was not designed as a counseling class or to pander to their military experience," Rottmann said.
This semester, the students, who range in age from 23-53, have written on a number of topics, including who they would like to see as president to what five things would they would rescue from a fire.
There are six students in the class, which will be offered again in the fall.
"The class helps ease you into the college atmosphere. I'm just not into hanging out in class with kids just out of high school," said Steve Larson, who served in the U.S. Army from 1982-2004, which included a number of tours overseas.
David McCart of Springfield, a 16-year Army veteran with time spent in Iraq and Kosovo, said he tried to take a class at Missouri State University but ran into students who were picketing ROTC and "that didn't go over too good."
"I don't know if this class helps emotionally, but it is definitely a better learning experience," he said. "The surroundings are familiar with other vets in the class."
Steve Koehler is coordinator of media relations at Ozarks Technical Community College.
Contributors
College Director of Communications
Phone: 417.447.2655
Email: publicinfo@otc.edu
Steve Koehler
Coordinator of Media Relations
Phone: (417) 447-2666
Email: koehlers@otc.edu