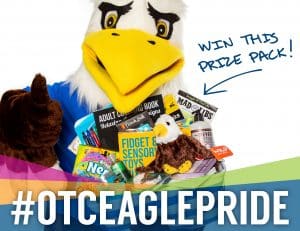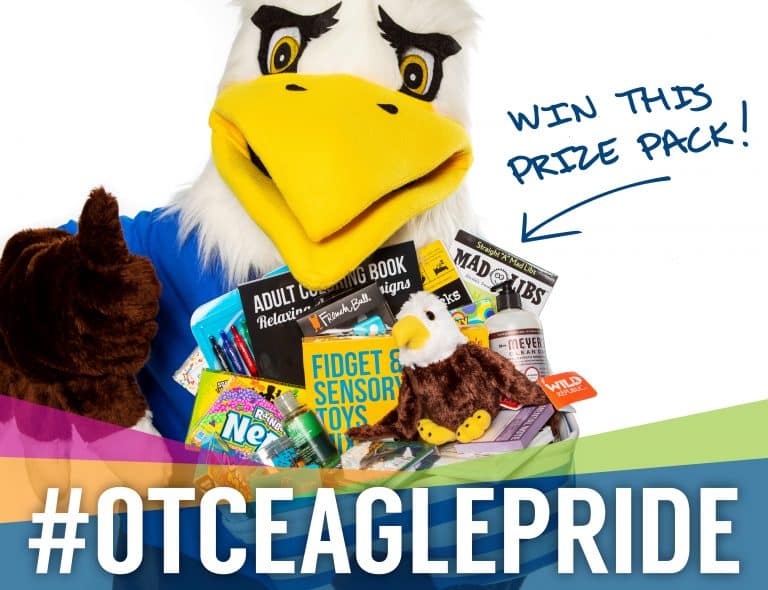 The fall 2018 semester is finally here, and we're kicking things off with our inaugural Eagle Days events! Between the free food, giveaways and special appearances by our new mascot, Ozzy the Eagle, we can't think of a better way to start the school year. Check out the events happening at the Springfield campus, and make plans to attend between classes.
In addition to Eagle Days, we're hosting a weeklong photo contest for all of our students across OTC's campuses and centers. Post your back-to-school pictures on social media with the hashtag #OTCEaglePride, and you could win a gift basket valued at $100. The winner will be announced Friday, Aug. 24.
Eagle Days 2018
School Hurts, Donut?
Monday, August 20
9:30 a.m. 
OTC Plaza
We get it, the first day back is always tough. But we're here to sweeten the deal. The Hurts Donut Co. Whambulance will be on campus with a select number of Hurts Donuts to give away to students. Arrive early before they're gone!

Eagle Pride Photo Contest
Tuesday, August 21
11 a.m. to 1 p.m.
Jared Family Atrium 
You'll have to check out our new street-art-inspired OTC Wings on Tuesday. They make for a perfect Instagram background, and there's a chance Ozzy the Eagle will be there to pose with you too. This is a great opportunity to take pictures for our weeklong photo contest – all you have to do is post yours on social media with the hashtag #OTCEaglePride.

Food Truck Frolic
Wednesday, August 22
10 a.m. to 2 p.m.
OTC Plaza
Springfield's finest food trucks will be back on campus and ready to serve you. Try one or try them all!

Ozzy the Eagle Day
Thursday, August 23
9 a.m.
Jared Family Welcome Center
We're making it official. Springfield Mayor Ken McClure will be on campus with a proclamation declaring August 23 as Ozzy the Eagle Day. Come celebrate with us!