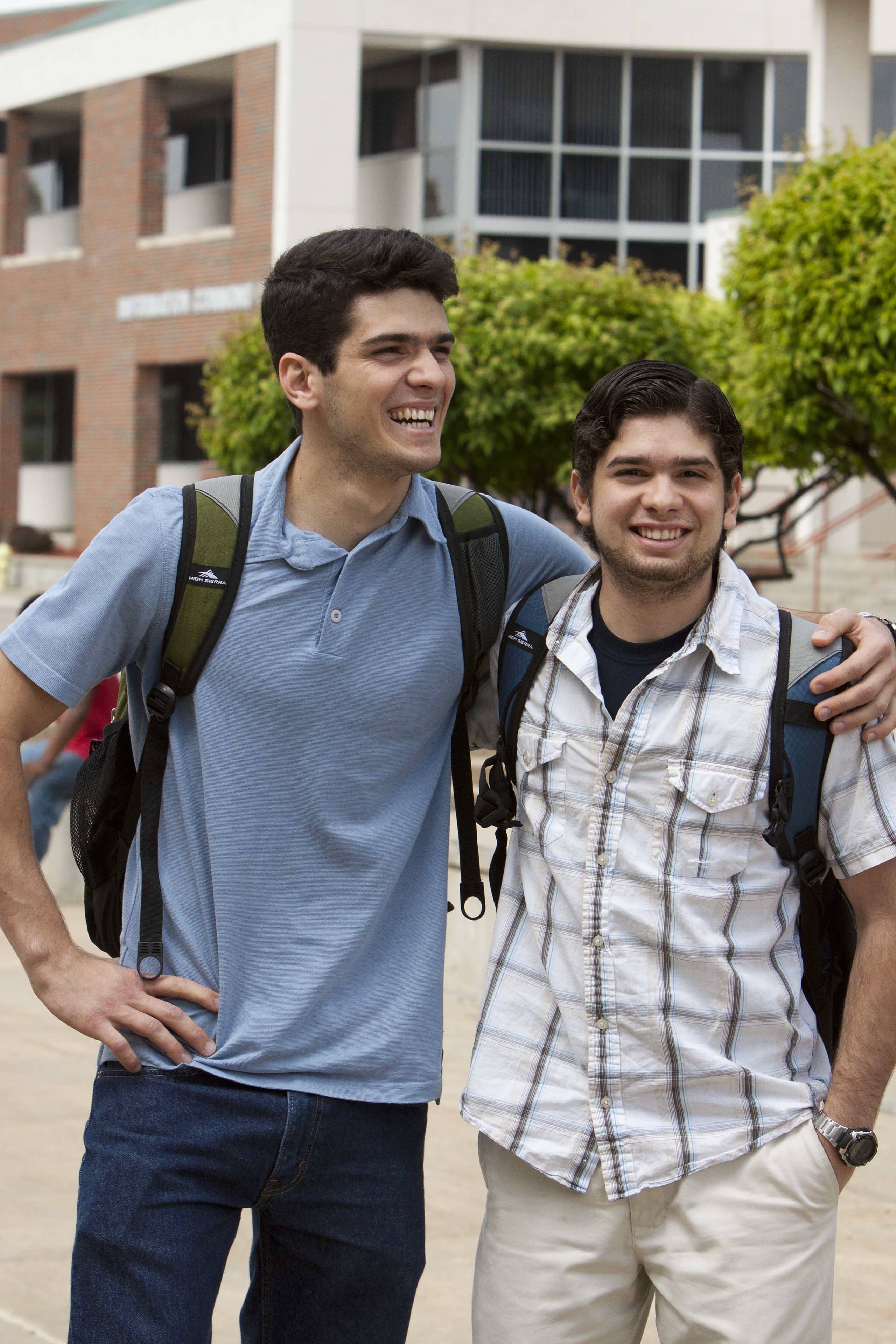 For two brothers from Venezuela, their first stop on the road toward an American education has brought them to Ozarks Technical Community College.
Thanks to mutual friends from Bolivar, whom they met in Venezuela, Amado (left in photo) and Ronald Antonini are finishing their first year at OTC after coming to the Ozarks in 2011.
Ronald, named in honor of President Reagan, was the first to come to the Ozarks. He arrived in January 2011 and stayed in Bolivar until his brother Amado came in July. The brothers now share an apartment in Springfield and attend several classes together at the OTC Springfield campus.
Since they were both homeschooled in Venezuela, they had to obtain their GED at OTC and now are in the OTC Honors program.
"It's cool here but it's hard, too. I have to write a lot and I'm not a good writer, even in Spanish," said 19-year-old Ronald.
Both brothers have their eyes on earning some kind of engineering degrees. Ronald is interested in computer engineering.
"If I get a scholarship, I can go to another school after graduating from OTC," Ronald said.
Amado, 20, said OTC is his first exposure to a public education system and he likes what he has seen.
"It's impressed me very much. What I like is that every time I need something, there's someone there to help me. I want to get the best grades I can," he said.
The brothers share a few classes together but don't sit together in class.
"We rent an apartment together," Ronald said with a laugh.
The brothers rarely went to a city in Venezuela. In Springfield, they don't venture out a lot, either. They don't eat fast food. Almost everything they eat they cook themselves since nearly everything they ate back home was produced on their farm.
The Honors program is going to a conference in Kansas City this week and for the first time, the brothers have to consider travel costs, specifically, gasoline prices.
In Venezuela, the price of gas is not even a consideration.
"Gas is cheaper than water there," Ronald said. "You can fill your can for less than a half-dollar. The price here is way too much."
Steve Koehler is coordinator of media relations at Ozarks Technical Community College.
Contributors
College Director of Communications
Phone: 417.447.2655
Email: publicinfo@otc.edu
Steve Koehler
Coordinator of Media Relations
Phone: (417) 447-2666
Email: koehlers@otc.edu