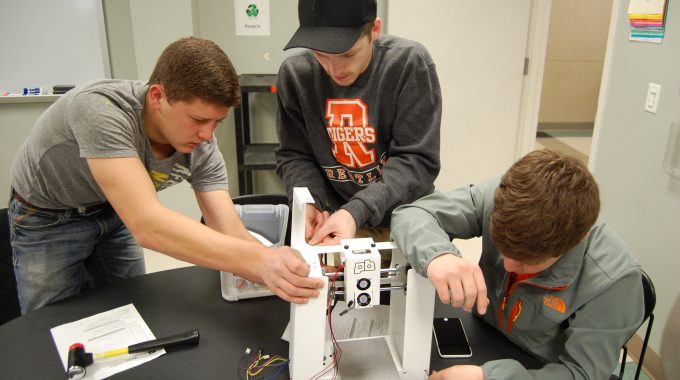 A small classroom on the OTC Springfield Campus is filled with the excited chatter of students hard at work assembling parts to build a small machine.
"I get to be one of the first to do this," said Tyler Letterman, an Industrial Maintenance Technology student from Fordland. "It's cool to be the first in the program."
What's so cool for Tyler and other students is that they are part of a pilot class – Manufacturing 295 3D printing – in which they are not only learning about the cutting–edge printers, but they are actually building four printers that will eventually be used in the program.