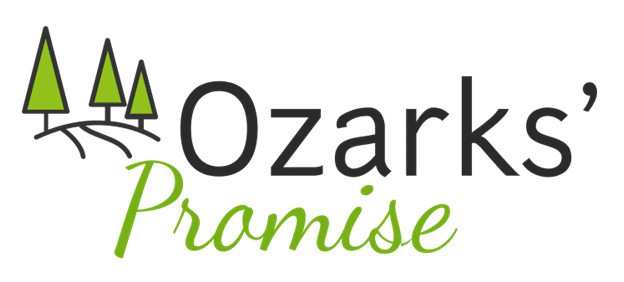 Ozarks' Promise is a tuition-free health care training program funded by the Department of Labor's America's Promise grant. Awarded to the City of Springfield in partnership with OTC, Ozarks' Promise will provide tuition for 372 individuals over a four-year span. Those interested may contact Josh Klein at the Missouri Job Center to apply for the Ozarks' Promise program or contact Sandy Scroggins at OTC for more information regarding training specific inquires. Details for each of the certifications and degrees available are provided below.
To request more information or to receive updates as the program progresses, please follow Ozarks Promise on social media or contact the Missouri Job Center. More information about registering for classes and applying to OTC can be found here.

Josh Klein
417-841-3354
(Ozarks Promise/Missouri Job Center)

Sandy Scroggins
417-447-8954 or
417-447-8803 (OTC)
OTC Associate of Applied Science in Behavioral Health Support
The OTC Associate of Applied Science in Behavioral Health Support is designed to prepare students for employment in behavioral health and substance-use treatment facilities immediately upon graduation. The hands-on program includes 360 hours of practicum experience in workforce settings. Students will complete the program at an accelerated pace and graduate in a year and a half. The anticipated beginning salary range for a new graduate of the Behavioral Health Support program is $28,000 – $33,000. More information can be found here.
OTC Associate of Science Nursing (Registered Nurse)
The OTC Associate of Science in Nursing program is designed to transition licensed practical nurses to registered nurses in 36 weeks. Upon completion of the ASN program, graduates will be eligible to sit for the exam to become registered nurses. Registered nurses may go to work in hospitals, in inpatient and outpatient departments, physician offices, nursing care facilities, home health care services, government agencies and outpatient care centers. According to the Bureau of Labor Statistics, the average salary of a registered nurse in Missouri is $56,950. More information can be found here.
OTC Certified Nursing Assistant
The OTC Certified Nursing Assistant certificate is offered through the college's Center for Workforce Development at the OTC Table Rock Campus in Hollister. The eight-week program is certified through the Missouri Department of Health and Senior Services. Upon graduation, students are prepared to enter the healthcare field as nursing assistants in long-term care environments. Hourly rates for CNAs in the Ozarks region to range from $9 to $16. More information can be found here.