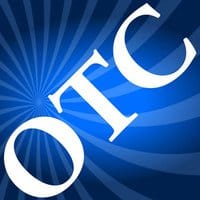 OTC Online will offer a free online course to anyone in the community who would like to experience the online learning environment before enrolling in an online course for credit.
The course, "Preparing to Learn Online," opens for registration today, Monday, April 27. Enrollment will be offered through July 31, 2015.
Preparing to Learn Online will simulate the typical online learning experience. Students who enroll in the course will complete a checklist of activities designed to navigate the technology of an online course. Participants will move through the program at their own pace, and students will receive a certificate of completion once they finish the course.
"This opportunity will allow anyone in the community to test the waters of an online learning environment before enrolling in a for-credit course," said Philip Arnold, director of eLearning Systems. "At OTC Online, we want to make sure potential students can maneuver online technology. By offering a free, introductory online course, we're helping students succeed in the online learning environment."
Individuals can register for Preparing to Learn Online here.
OTC Online offers a wide variety of online and hybrid (a combination of seated and online) courses, including eight degrees and two certificates. For more information, visit otc.edu/online or call 417-447-8200.