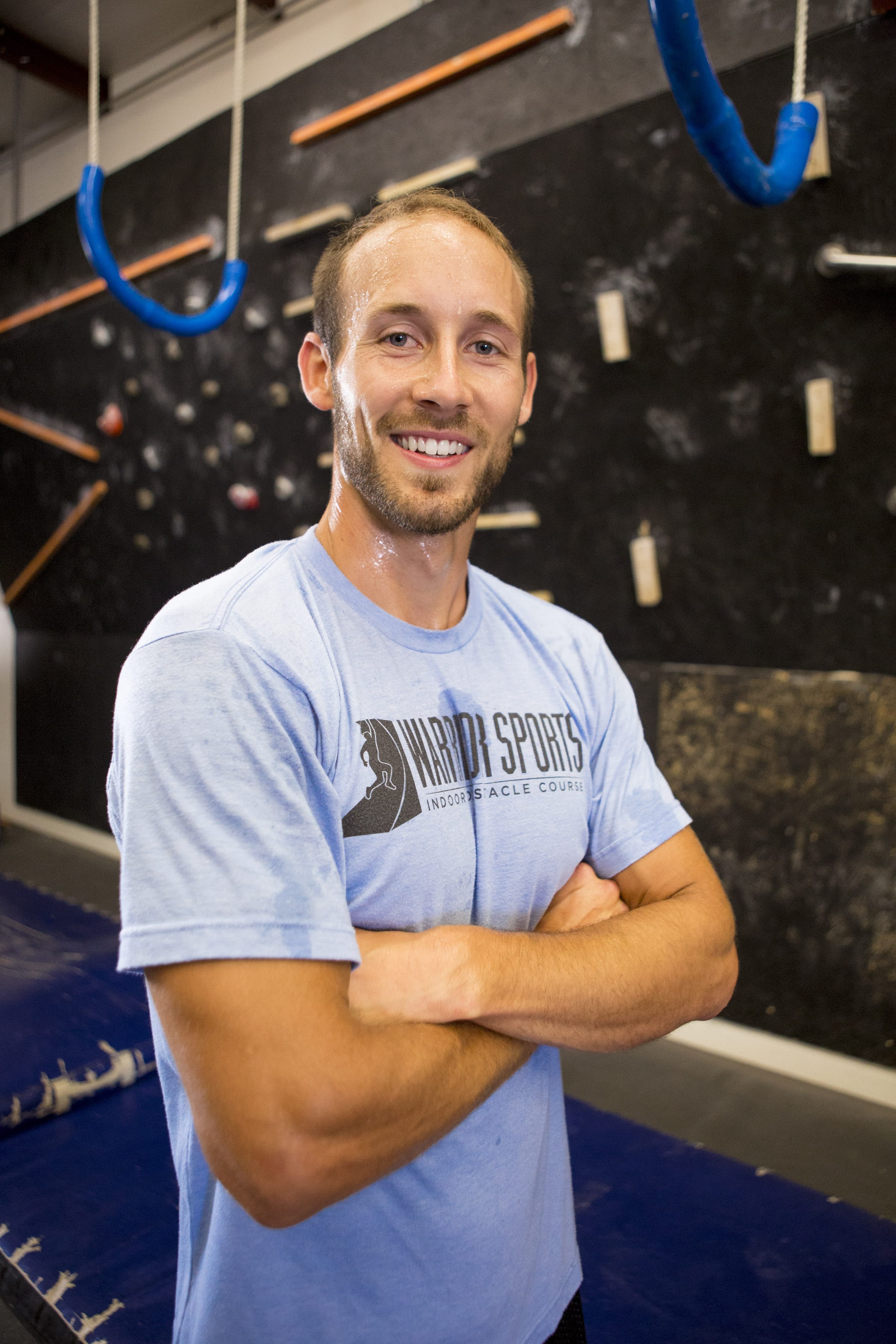 No matter how he does in the national finals of the "American Ninja Warrior" competition, OTC alumnus Adam Arnold is already a winner.
Since appearing on the finals for the first time last year in Las Vegas, Arnold's life has just gotten better and better.
He bought a house, got engaged and has wedding plans for next year. Plus, all of the time on television negotiating obstacles has earned him celebrity status.
"I get some weird looks all the time. No one will come up and talk to me, though. They just know they know me from somewhere," he said while working out at the Warrior Sports training complex in south Springfield.
Arnold, who holds degrees in manufacturing, construction and industrial management technology from OTC, is scheduled to appear in the national finals in Las Vegas starting Aug. 29. The finals will air for three consecutive Mondays on local NBC affiliate KYTV from 7-9 p.m. While the competition is already over and filmed, Arnold's obligated not to reveal the results.
For those who haven't seen the show, the competition pits athletes against a grueling obstacle course. Contestants try to post the best time of any of the other competitors.
Arnold won the Indianapolis city finals earlier this month, one of just four contestants to complete the entire course and he completed it the fastest.
"I thought I was going to lose it on (one of the devices) but my adrenaline took over and I finished and ended up in first place," he said.
While Arnold was allowed to run part of the Indianapolis course, no practice runs will be allowed on the national finals course. He won't know what to expect.
"I'm pretty nervous. How do you prepare? I use more visualization techniques. You have to be a little scared. You have to have some caution in your approach," said Arnold, who played baseball, football and was a swimmer at Hillcrest and Lincoln, Ill., Community College, where he attended and played baseball before transferring to OTC.
Arnold, who works as an industrial maintenance worker at Southern Missouri Containers, has been working out 1.5 hours a day, six days a week to stay in shape for the competition. He's also spent a lot of time renovating and restoring a house he recently bought.
His diet to stay fit is simple: very little red meat, lots of fruits and vegetables, fish and absolutely no fast food. He eats every four hours, but doesn't track his caloric intake.
If the 27-year-old Hillcrest High School graduate does well at Vegas, he can have a shot at a $1 million grand prize.
In reality, however, Arnold got the prize of his life recently when he got engaged to his girlfriend, Bri.
Arnold said there were no ninja antics involved when he asked her to marry him. Instead, he used his construction and woodworking talents to pop the question.
"I took her to the waterfall at Ritter Springs Park and gave her a box I had made out of old barn wood I had. On the underside of the lid I had 'Grow Old With Me' inscribed," he said.
That may not be as flashy as his ninja moves, but whether he wins $1 million or not, he already has his prize.