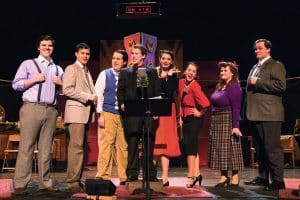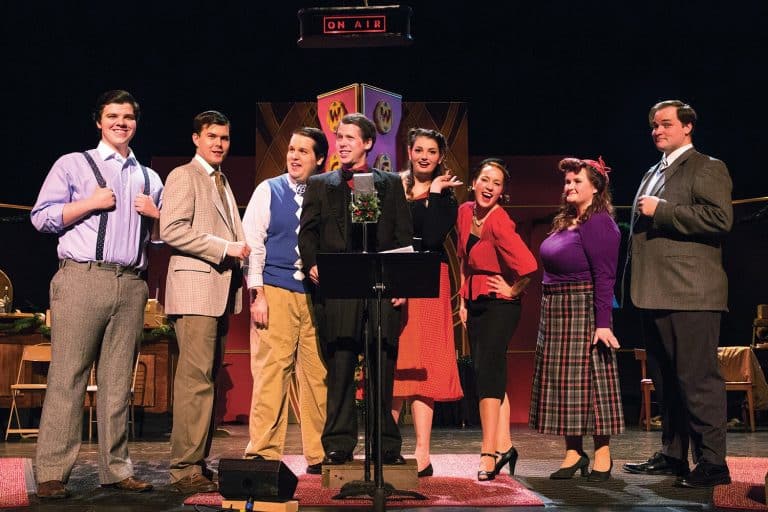 The Ozarks Technical Community College Fine Arts Department will present its annual holiday production of "It's a Wonderful Life: A Live Radio Play" at the Gillioz Theatre Dec. 8-9 at 7:30 p.m. and Dec. 10 at 2:30 p.m.
Joe Landry's adaptation of this beloved American classic comes to life as a live 1940s radio broadcast. With the help of an ensemble that brings a few dozen characters to the stage, the story of idealistic George Bailey unfolds as he imagines — with help from his 292-year-old guardian angel — what his life would be like had he never been born.
"The story of "It's a Wonderful Life" speaks to something that is really at our core as human beings — this idea that we don't fully realize what we have until we've lost it," said Jon Herbert, director. "And this production celebrates our ability to rise above that and appreciate all we've been given in life."
General admission tickets for "It's a Wonderful Life: A Live Radio Play" cost $10 and will be available at the door. OTC students, faculty and staff who present a valid college ID will receive two tickets free of charge. Audience members are encouraged to wear 1940s attire for an immersive theatrical experience.