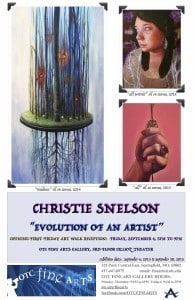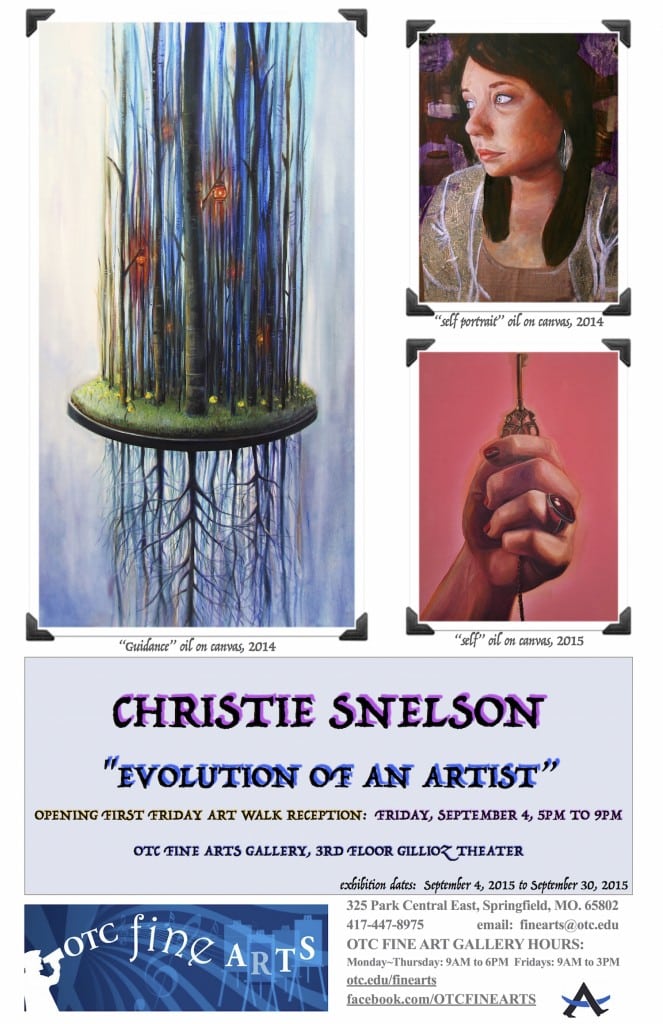 The OTC Fine Art Gallery announces its first exhibition of the fall 2015 semester. "Evolution of an Artist: Christie Snelson" will open during First Friday Art Walk on Sept. 4, 2015. The reception will be held from 5-9 p.m. in the gallery, located on the third floor of the Gillioz Theatre at 325 Park Central East in Springfield. The exhibition will run Sept. 4-30.
Featured artist Christie Snelson began her artistic journey in high school. She started painting in college, and she has not put down a paintbrush since. From drawing with mechanical pencils to charcoal, then to acrylics and finally oils, Snelson has explored a number of ideas and concepts in her 10 years as an artist.
Snelson was born and raised in southwest Missouri. She grew up thinking she had little artistic talent and focused on academics. In high school, she discovered her drawing ability, but her painting ability was not fully realized until college. She graduated with a degree in fine art with an emphasis in painting from Missouri State University in 2013. Today, she commissions paintings and continues to build her own body of work as an award-winning, professional artist.
"A little bit of talent and a lot of hard work can go a long way. Find something you love, explore it, live and breathe it, and there will be growth," said Snelson.
Snelson primarily works with oil on canvas and focuses on living subject matter. She is fascinated by light and color, and that shows in her work. Her campaigns can be found throughout her Facebook, Instagram, Twitter and Vine accounts. To learn more, visit christiesnelson.com.