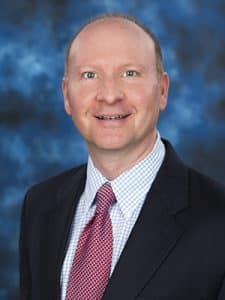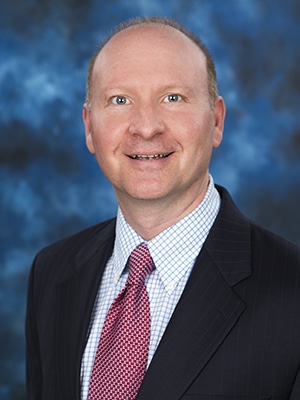 Thanks to a summer abroad, OTC instructor Tim Rogers teaches international business in a whole new light. The former stock broker spent six weeks teaching at the University of Shanghai in China. He said his experiences there enriched his teaching practices back in the United States.
The experience
Tim, an alumnus of the University of North Dakota, was recruited to join a teacher-exchange program between the University of Shanghai and his alma mater. He and his wife, Shelley – a sociology instructor at OTC – agreed to teach for six weeks in Shanghai over the summer of 2018.
"It was incredible to witness the manufacturing powerhouse China's created in the last 25-30 years," he explained. "Flying in and out of China, you can see the cargo ships – it almost looked like an ocean highway system. There were multiple lanes of ships lined up, one by one as far as the eye could see."
When it comes to teaching international business, Tim says there's no better economy to study than China's.
"It's the second largest economy in the world, and they will soon overtake the U.S. due to sheer size and growth potential," Tim explained. "My students and I spent a great deal of time discussing the outcomes and consequences of that."
The perspective
This semester, Tim had a student from Beijing in his international business class. He said his student's insight, coupled with his own personal experiences in China, led to riveting class discussions.
"I was shocked by how many of my students were fascinated by China," he said. "As we dug deeper into its economy and culture, we even discussed the possibility of setting up a study abroad opportunity there for OTC's business students."
Looking back, Tim said his teaching abroad experience was challenging at times due to the vast cultural differences between China and the U.S. But now, when he lectures his students about the economic and societal impact of a trade imbalance, he's not just teaching from a textbook, but from firsthand knowledge gleaned from a summer overseas.