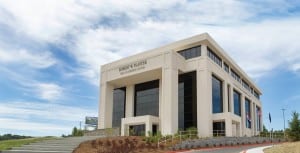 WHO: The Ozarks Technical Community College Table Rock Campus and Hollister Public Schools. OTC Table Rock President Cliff Davis and Hollister Public Schools Superintendent Dr. Brian Wilson will both be in attendance.
WHAT: The signing of a memorandum of understanding between Hollister Public Schools and OTC Table Rock that will benefit Hollister High School students.
WHEN: Thursday, March 26 at 11 a.m.
WHERE: Fourth floor conference room of the OTC Table Rock Campus, which is located at 10698 Historic Highway 165 Hollister, MO 65672.
WHY: This agreement will allow Hollister High School students to earn an associate degree from OTC when they graduate from high school.