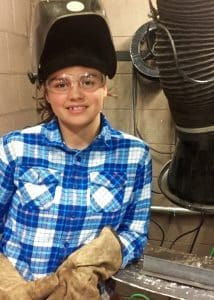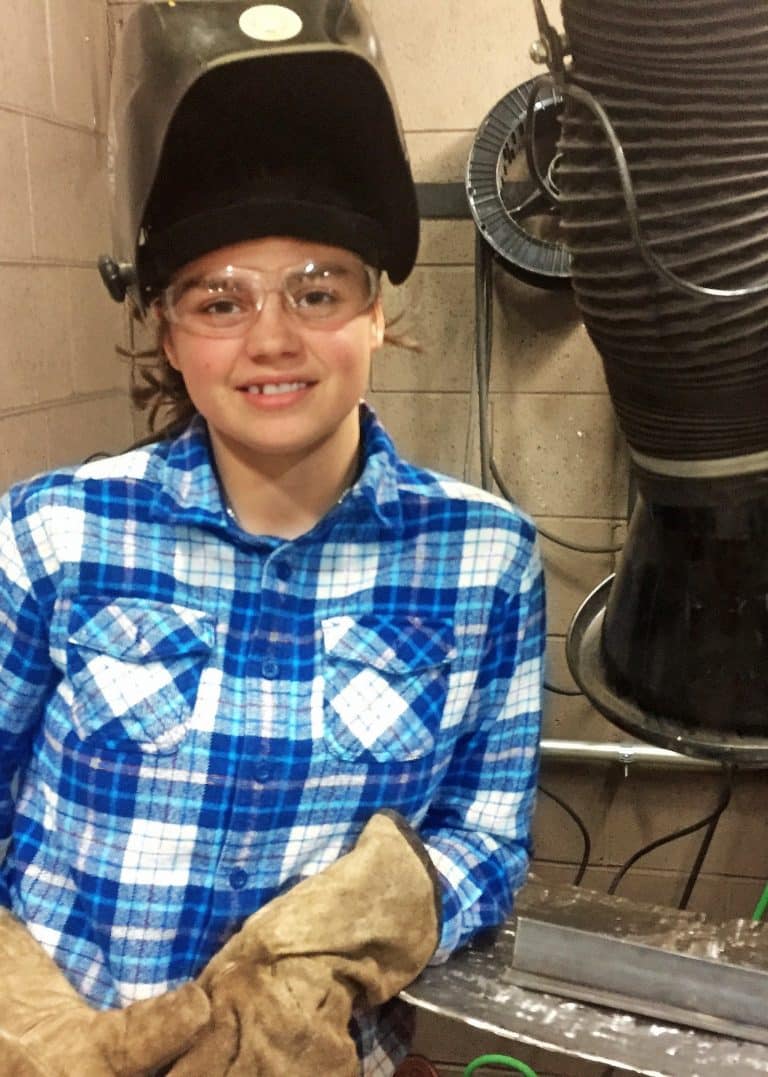 Clearly, Opal-Jewel Clark has a unique name, but it's fitting for this OTC Career Center student because Opal-Jewel is a rarity: she's a female who hopes to become a welder.
"Welding is meant for me. I felt like that's what I should do," the junior from Clever High School said.
Opal-Jewel, 16, hopes to be like her uncle, Brent Madison, who works for the Circus Circus Hotel and Casino in Las Vegas as a welder.
Due to the miles between them, Opal-Jewel and her uncle have only met twice, including this past summer when she stayed with him for a couple of weeks. But in conversations they've had over the years, Opal-Jewel and Brent have grown closer through welding. "We talk all the time and I send him photos of my projects. He critiques them and gives me tips on how to make them stand out," she said.
If she follows in her uncle's footsteps and becomes a welder in Las Vegas, she would join a unique group. Currently, only 3 percent of professional welders are women.
"I have a few choices as a career when I get certified as a welder. There's a lot of welding work out in Vegas," she said.
"I'm just trying to be like my uncle. He is my inspiration and has everything I could dream for in life. My mom loves the fact that I'm trying to be like my uncle. I'm glad I went to OTC."
Opal-Jewel is completing her first semester in welding and will earn her certificate next year. She decided to enter the Career Center program after hearing about it at Clever High School. The OTC Career Center allows high school students to take classes at OTC for half of the day while attending their home high school the other half.
"I knew I could get everything I needed at OTC as I got through high school. It was a good way to jump into success. It was a great opportunity and a way to have a career after high school," she said.
Opal-Jewel says she loves welding, and calls it a beautiful craft that calms her.
"I love to make beautiful things. It's awesome," she said. "I can't wait to get to OTC to weld each day. It makes my whole day better."