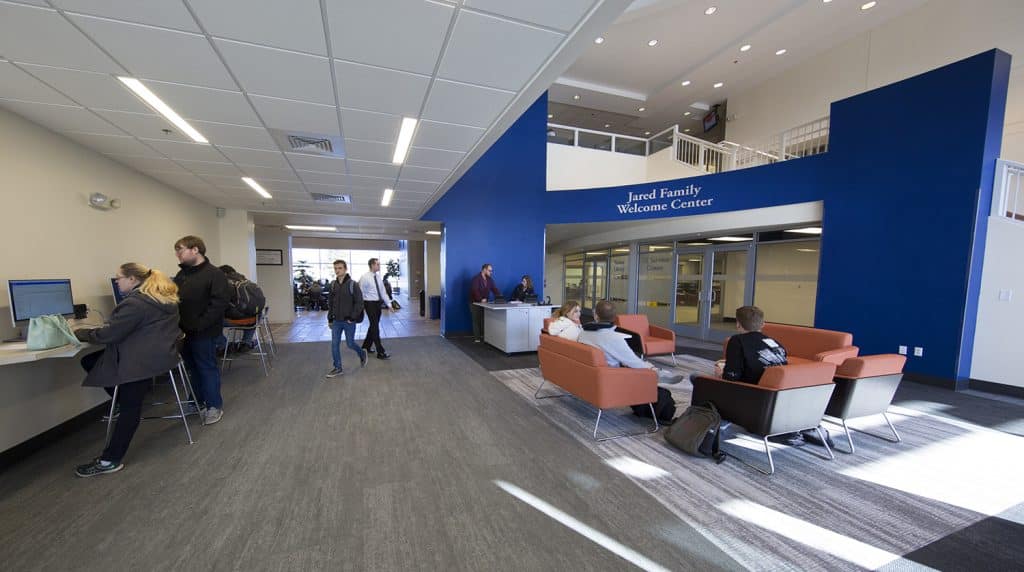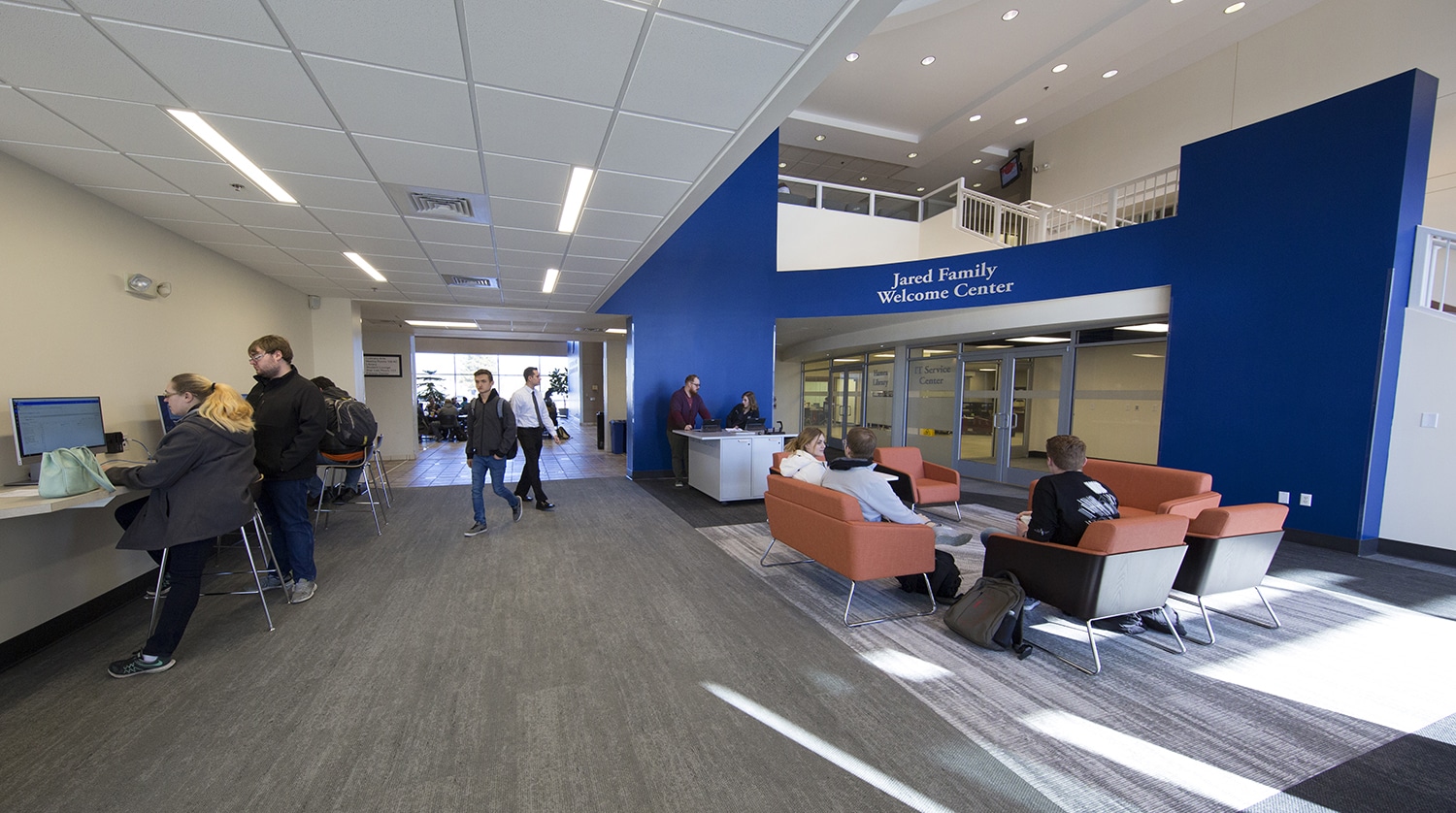 Prospective students will soon have a new starting point when they visit the OTC Springfield Campus. The construction of the Jared Family Welcome Center, located at the heart of campus in the Information Commons building, is nearly complete.
"First impressions matter," said Dr. Joan Barrett, vice chancellor for student affairs at OTC. "We wanted to create a space for future students that was modern and informative, but also warm and inviting."
The Jared Family Welcome Center features a sleek lounge area complete with walnut wood furniture that pops with colorful upholstery. The front reception area, staffed primarily by OTC student ambassadors, will serve as an initial connection point for students and visitors. It will eventually feature a giant video wall that will relay important information to students and guests alike.
The IT Service Center, now connected to the Hamra Family Library through a frosted glass enclosure, will provide IT support and troubleshooting help to students. A string of computer kiosks lines the opposite wall so students can check email, print documents or complete other computer-related tasks.
"I can't wait to work in the new welcome center," said Alayna Dunlap, OTC student ambassador. "One of the best parts of my job is giving prospective students their campus tours − and now we can create an experience that is even more memorable for them."
Funding for the project was provided primarily by the Jared family. Curtis Jared, who currently serves as vice chair of the OTC Foundation Board of Directors, is the president and CEO of Jared Enterprises. He was first introduced to OTC's mission by his father, Jerry Jared. Jerry preceded Curtis as a member of the OTC Foundation Board of Directors and has been a long-time supporter of the college.
"OTC has an impressive impact on the workforce, economy and overall wellbeing of our region," Curtis said. "My family is proud to support initiatives like the new Welcome Center in an effort to attract future students to the college and all it has to offer," he added.
Prospective students who would like to tour the OTC Springfield Campus this semester can visit otc.edu/starthere to schedule their tour.