Pakistani activist Malala Yousafzai famously spoke out in support of education for Muslim girls. Later, an extremist shot her in the face, but the gunshot was not fatal, and she recovered. Malala then went on to win a Nobel Prize and graduated from Oxford University.
OTC student Nikolina Lee, born a year after Malala in Bosnia-Herzegovina, is on a similar odyssey to fight for the educational rights of girls. The first female she helped was herself.
"I always had a rebellious streak. My biggest motivation was to go to high school," Nikolina said.
Nikolina is transferring from OTC to one of the most prestigious universities in the world. Her route to the Ivy League has taken dramatic turns through several countries and may have been assisted by the coronavirus pandemic.
Beginnings in Eastern Europe
Nikolina comes from a Roma community in Bosnia-Herzegovina. Roma refers to a migrant group of people referred to (derogatorily) as Gypsies. Roma girls usually stop attending school after the fifth grade, so Nikolina was fortunate to make it to the eighth grade.
"I moved out of my parents' home at 15 because they didn't believe in education for girls," Nikolina said. As a young teenager, she was on her own. Nikolina moved to Belgrade, Serbia, where she worked at a coffee shop and attended high school.
"I was living alone and having to work, pay rent and everything as a 15-year-old," Nikolina said. "I was just trying to survive day-by-day." After high school, Nikolina took a step that few in the Roma community ever take — she enrolled in college. At the University of Belgrade, Nikolina began working with Roma girls and mentoring them because only one percent of Roma people attend college.
"More than 40% of Roma girls end up being married before 18," Nikolina said. "In arranged marriages."
Coming to America
Nikolina played video games in her spare time. One day, she became stuck on a particular part of a game and asked for help in the online forum. That's where she met Alexander from Wheaton, Missouri. Their relationship began online, but after a few months, Alexander went to Berlin for a music convention. Nikolina visited him in Berlin, and their relationship blossomed. They made multiple trips back and forth across the Atlantic in 2019. Then, in March of 2020, Nikolina came to see Alexander in Springfield, where he lives. Unexpectedly, the world shut down for the coronavirus pandemic, and Nikolina could not get back to Europe. While they waited for the world to reopen, they decided to get married.
Flexing her academic muscles
Married and with a couple of years of college under her belt, Nikolina decided to re-start her education, choosing OTC. While attending OTC, she took the ACT college placement exam because she wanted to skip pre-calculus and move right into calculus.
She received a 36 on the ACT, the highest score possible. Only about one-third of one percent of ACT test-takers achieve a 36.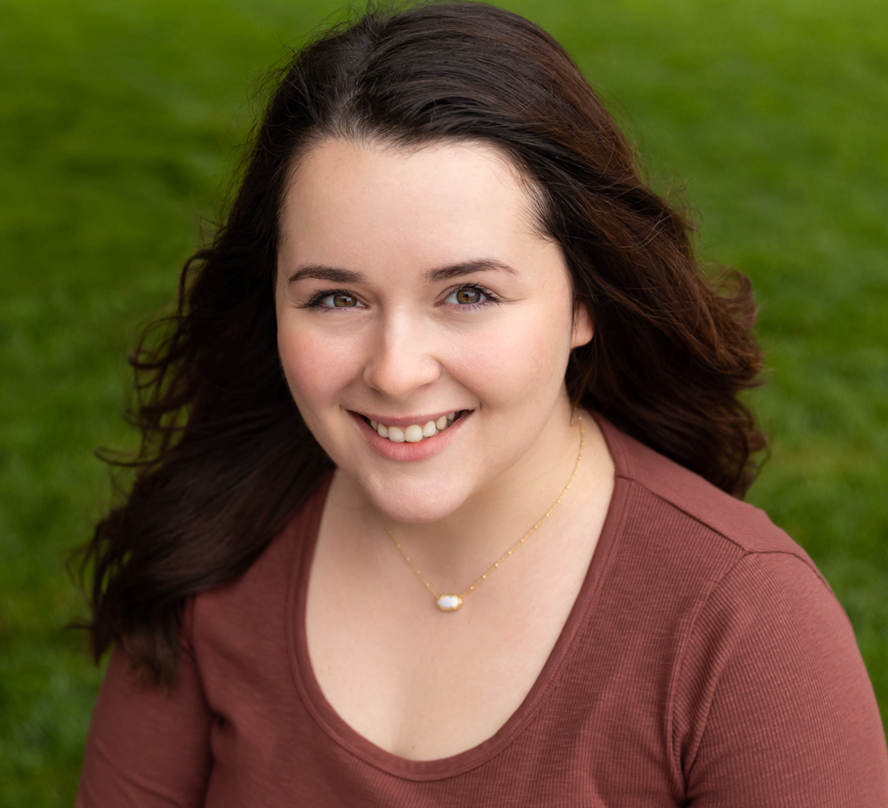 "It opened opportunities I had never dreamed of," Nikolina said. "I started researching colleges I could get into, and Columbia stood out to me."
She's referring to Columbia University in New York. The Ivy League institution is ranked number two in the latest "U.S. News and World Report" rankings, but prestige wasn't the only thing that attracted her to Columbia. "At Columbia University, they have the Roma People's Project that researches the Roma population and how to help them," Nikolina said. She was reluctant to apply to Columbia but was encouraged by OTC Honors Program Director Todd Yerby, who asked her, "What's the worst that could happen? They say no?"
Columbia has accepted Nikolina for the fall of 2022. She plans to study financial economics and statistics and eventually work in investment banking. Nikolina hopes to raise capital to offer practical assistance to the Roma community in Europe. If investment banking is not for her, she plans to attend law school and work as an attorney to advocate for disadvantaged people.
It has been a fantastic journey for a young woman who considered herself fortunate to finish the eighth grade and not end up in an arranged marriage. Now, Nikolina finds herself married to a man she chose. She lives in the United States and is about to attend one of the most prominent educational institutions in the world. She is modest and grateful for the chances so few people from her community could even imagine.
"I am humble. Because I feel luck played a huge role. I had a culmination of opportunities before me that I decided to grab. I just had the courage to try things. That's the reason I got here."